Family Night at the Shoppes
August 31 / 5:30PM - 7PM
Family Night is located in the fountain area. Crafts, music and more! No cost to attend.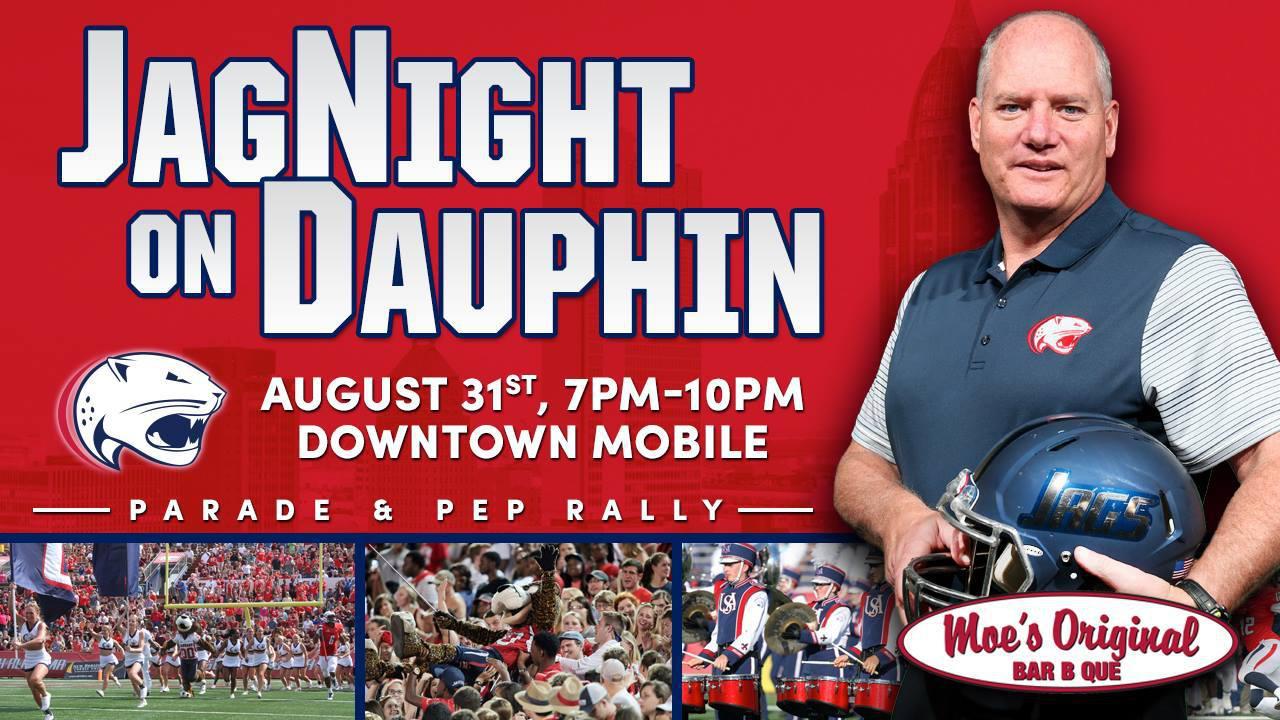 Jag Night on Dauphin
August 31
Cheer on our Jags and new head football coach, Steve Campbell, the night before our home game opener against Louisiana Tech. All the fun starts at Cathedral Square as the South Alabama Marching Band prepares to take over the streets of Dauphin to Moe's Bar-B-Que at Washington Ave. Following the parade is the South Alabama Pep Rally block party.
4:30 - 6:45 PM - Pre-Pep Rally Entertainment in Cahtedral Square
7:00 PM - South Alabama Marching Band leads the parade from Cathedral Square to Moe's BBQ
7:00 - 10:00 PM - Pep Rally and Block Party at Dauphin and Springhill Ave.
Dublin Football Party
September 1 / 11AM
*Football Party Headquarters* Join us with 20 TV's and a 200in Screen! $5 Dublin Brew Pitchers, $2 Dublin Brew, $3 Speciality Shots and $5 Appetizer Specials ALL DAY!
South vs. Louisiana Tech
September 1 / 6PM
Don't miss the University of South Alabama football's home game opener against Louisiana Tech at Ladd Peebles Stadium.
Labor Day Weekend at Mobile Flea Market
September 1 + 2 / 9AM - 5PM
Celebrate Labor Day Weekend at Mobile Flea Market with food, shopping, and family fun!! Find the best deals of the summer at the flea!
Local Color Walking Tour
September 2 / 3:30 PM - 5:30 PM
Admission: $15/adults, $10/children under 12
This tour is a sampler of all our tour types: it's a historic architecture tour, a cemetery tour, and a ghost tour all in one! This fun walking tour that gets you off the beaten path and into local culture. As an added bonus, guests can purchase and enjoy a local craft beer along the way!
The High Divers at Callaghan's Irish Social Club
September 2 / 7PM - 10PM
Come get weird with The High Divers as they return to Callaghan's!
BayBears Bark in the Park
September 2 / 5PM
Kids can play catch on the field pregame/ Run bases after the game/ All promotions are for kids/ Fans can bring their dogs to the ballpark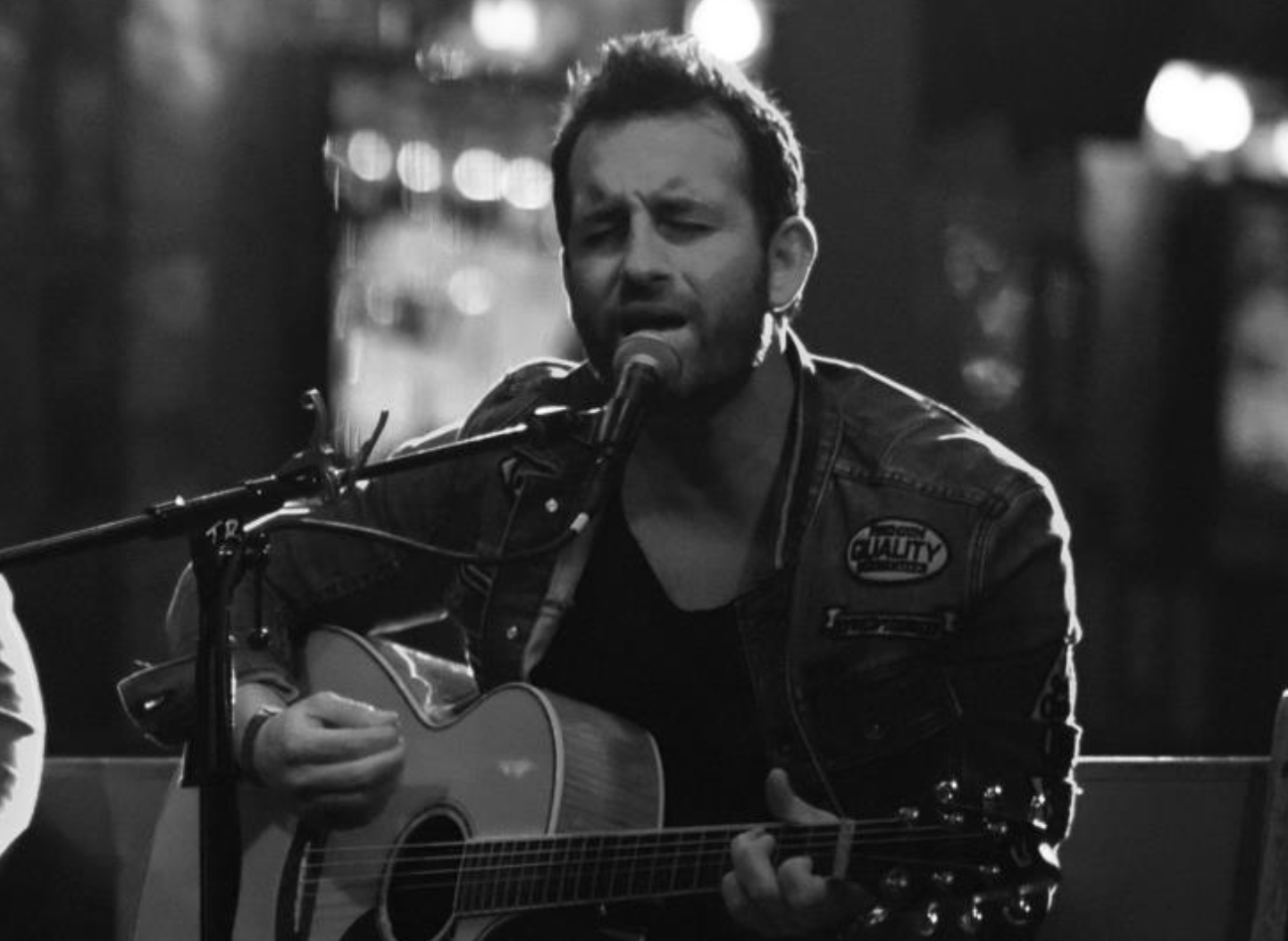 Brent Loper: at Bluegill
September 2 / 12 PM - 4 PM
Brent Loper's goal as an artist is to be an effective communicator through lyric and melody. When you see and hear Brent, you will see a real, raw, authentic, passion for this gift of music that he has been entrusted with.
73rd Annual Labor Day Parade
September 3 / 9:45AM - 11:30AM
The Southwest Alabama Labor Council's annual celebration of working people features floats with 2,000 riders tossing local, union made paper products from Kimberly-Clark Corporation Mobile Operations .
In the spirit of the holiday, the parade honors the everyday people of Southwest Alabama who not only work hard to provide a better life for their families and keep our communities strong, but who also are driving local and national movements to build a stronger economy based on worker values.
PARADE ROUTE: From the Civic Center parking lot the parade goes down Civic Center Drive to Government Street to Royal Street to St. Francis around Bienville Square to Conception to Government back to Civic Center Drive and ends at the Civic Center.
Labor Day Weekend Pool Party
August 31 - September 2
Get away from the Bayway traffic or have a little staycation at the historic Battle House Hotel in Downtown Mobile. With everything you need to have the best Labor Day Weekend on the Gulf Coast, The Battle House Hotel is sweetening the deal by providing special rates for the weekend. The biggest perk of them all? An epic Labor Day pool party with complimentary spa services. Reservations are required and rooms are going fast! To make reservations, visit Marriott.com.