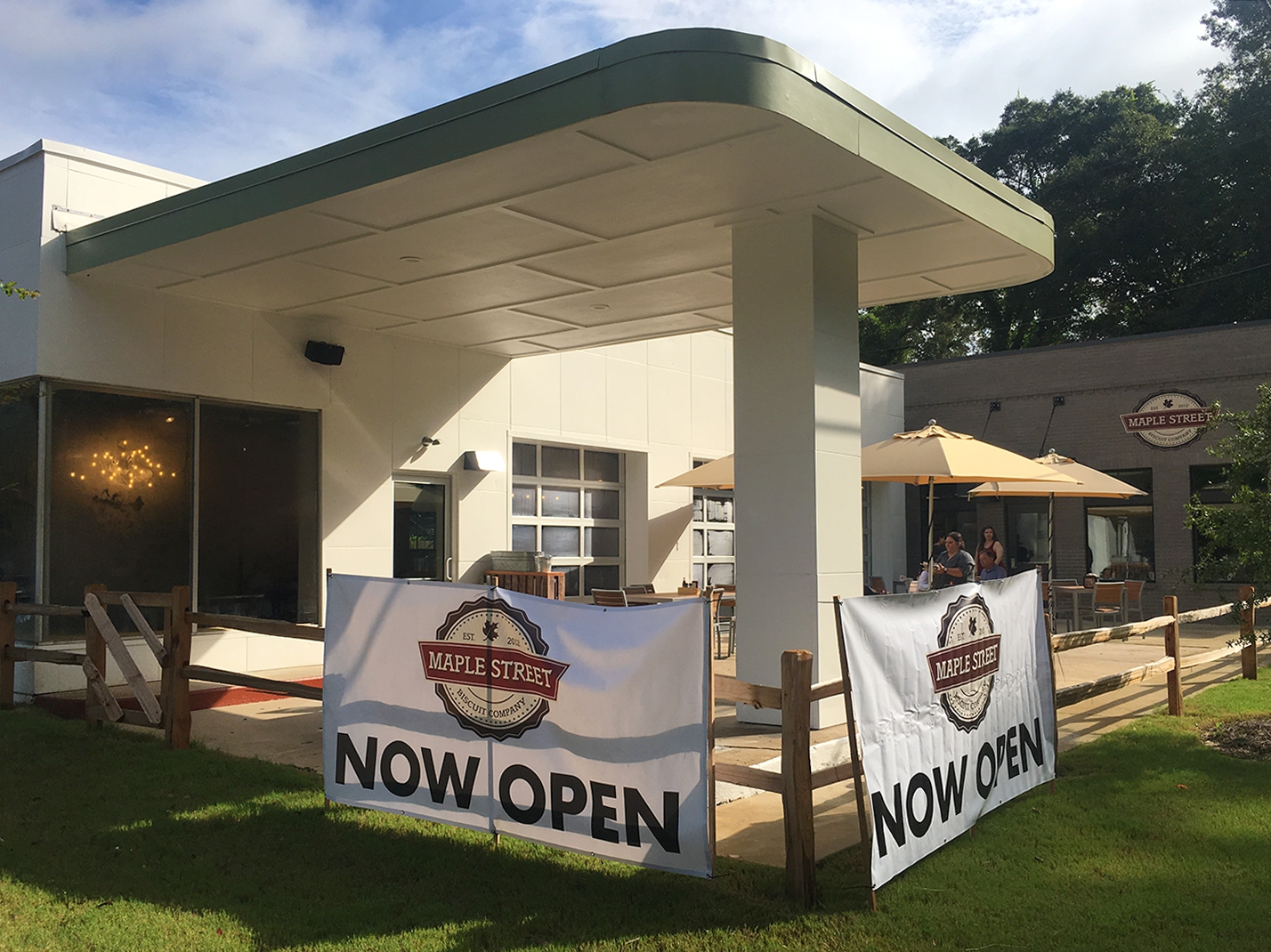 Missed The Grand Opening?
No worries, there's still plenty of mouthwatering southern flakey goodness to go around. Tuesday, August 26 marked the grand opening of Maple Street Biscuit Company. Before their long-awaited arrival to Mobile, Maple Street Biscuit Company started in Jacksonville, Florida. They have grown in recent years into a chain that stretches across many southern states including Florida, Georgia, North & South Carolina, Tennessee, and Texas.
Their menu displays many southern classics with a modern twist that is not only creative but delicious. Their menu features a variety of sweet & savory biscuit combos as well as hashbrown cakes. That's right, you heard me, hashbrown cakes. These wonderful creations aim to teach your mouth the true meaning of love. Add peppers, gravy, ham, and why not mac and cheese while you're at it. Did I mention they fresh squeeze orange juice for their mimosas?
While Maple Street definitely nailed some of our favorite southern classics, they also have deliciously dressed healthy options as well. From their strawberry and goat cheese salad to their breakfast soup bowl, you can't go wrong with these choices.
Whether it's Sunday brunch with the family or a quick coffee before work, there's no doubt Maple Street Biscuit Company will become a favorite amongst locals.
Address: 5054 Old Shell Rd, Mobile, AL 36608

Phone: (251) 525-9095