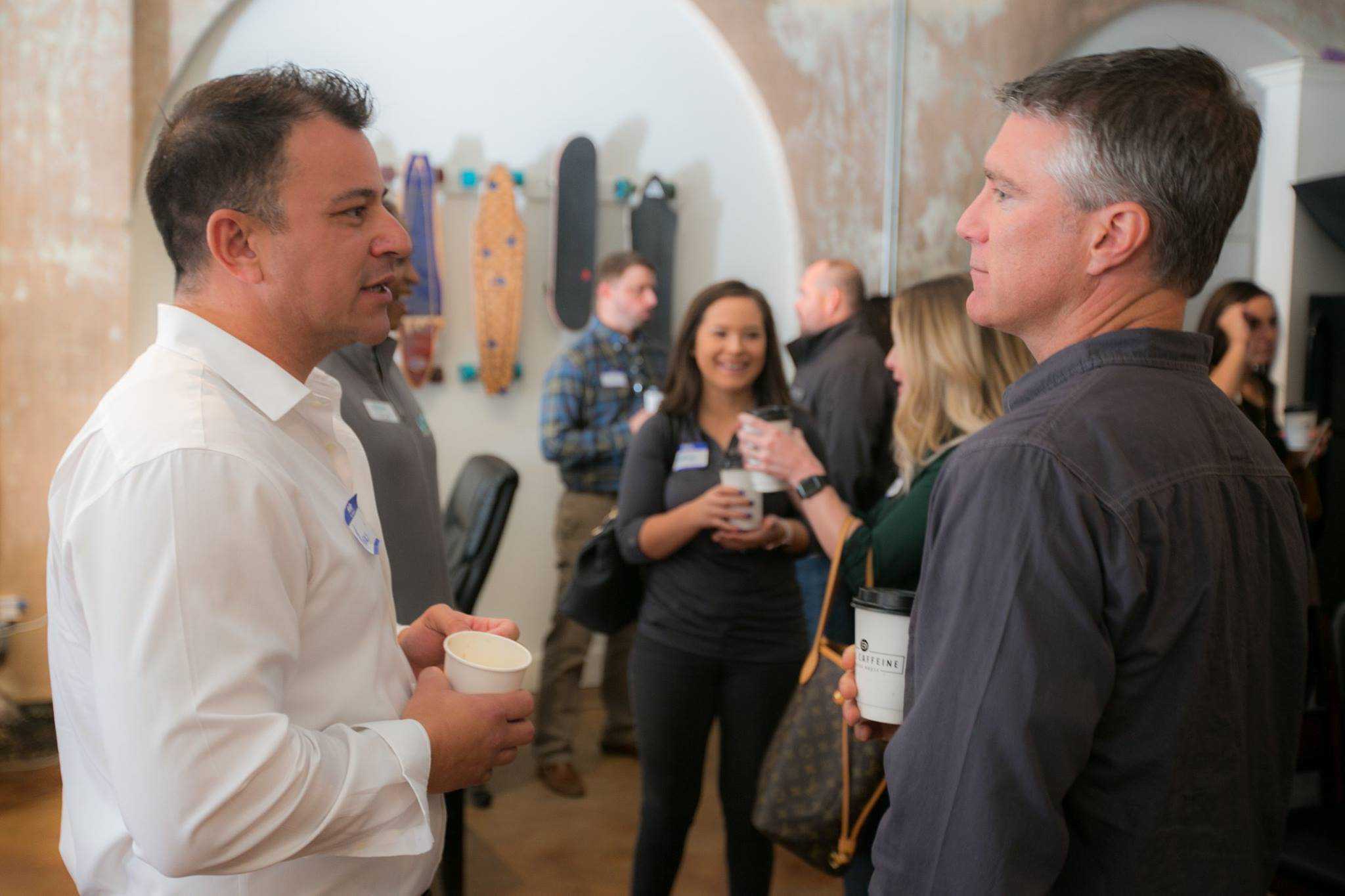 Being visible and getting noticed is a big benefit of networking. By regularly attending business and social events, people will begin to recognize you. This can you help to build your reputation as a knowledgeable, reliable and supportive person by offering useful information or tips to people who need it!
---
Mobile Chamber: 2018 Business Expo
Thursday, August 22 at 10 am – 3 pm, Mobile Convention Center
Hosted by the Mobile Area Chamber, Business Expo gives members an opportunity to showcase the latest products and services at the area's largest business-to-business trade show. With more than 200 exhibitors and over 2,000 attendees each year, you'll want your company up front and visible at this premier event! Admission: $5 with Business Card.
Coffee Chat: Working-in vs Working-on Your Business
Tuesday, August 28 at 8:30 AM - 9:30 AM, The Exchange
A lot of times we find ourselves trying to balance working IN our business versus working ON our business. It's hard to work on big-picture items like marketing and development while simultaneously trying to maintain your clients and make revenue. In this Coffee Chat, Abe Harper will be talking about some of the difficulties that come when balancing working ON your business versus working IN your business and offer a few tips on how to manage this struggle.
Marry Me - The Pillars Wedding Event
Tuesday, August 28 at 5 PM - 8 PM
A boutique wedding event that you don't want to miss! Join us for an evening of the best ... elegant venue, distinguished wedding vendors, amazing food and fun cocktails. Grab your mom, friends, or fiancee and experience a fun night out! The event is free of charge and open to anyone getting married or planning a wedding.
Blue Fish Open House
Wednesday, August 29 at 8 AM - 10 AM, 412 Dauphin St Suite CC
Our new building is nearing completion so we want to have one last Open House in our current location to celebrate. Join us on Aug 29 from 8-10 for coffee and donuts. Nova Espresso (coming to downtown this fall) will be making the first 40 people specialty espresso beverages! We'll also be providing headshots for anyone that needs a new picture for the socials.
Mobile Chamber: Networking@Noon
Wednesday, September 12 at 12:00 PM to 1:30 PM, Mobile Chamber of Commerce
Networking@Noon is a quarterly event offering members the opportunity to introduce themselves and their business to other professionals. Reservations are limited to 40 people -one representative per company- and attendees have 45 seconds to stand and address the group during lunch. For more details, check out http://events.mobilechamber.co....
Speed Date with Local Leaders
Tuesday, September 25 at 5:30 PM - 7 PM, Government Plaza
Have you met our elected and appointed officials in Mobile? If not, here is your chance! Join us for dinner as we discuss our vision for Mobile, Alabama. As our group project, the civility team of Leadership Mobile Class of 2018 would like to begin a civility movement in our community by creating a town hall like experience where citizens can connect to local leaders in a small group setting using a "speed date" format. Our goal is to have each leader rotate from table to table every seven minutes giving approximately 70 citizens an opportunity to ask questions or offer suggestions. This free event is planned for Tuesday, September 25 from 5:30 to 7:30 pm and will be open to the public through an online reservation. The event will be held at Government Plaza. https://www.eventbrite.com/e/s...